Today I've spent some time testing the Top 3 Linux Open Source video (timeline based) editors.
Using a box with Linux Mint 17.2 [xfce4]..
Started w/ the Python coded Piviti - buggy and crashes..
Blender - Yes. this powerful Animator software can edit videos like a boss, but.. didn't open my video format(H.264/AVC), can figure out why..
Kdenlive
Installed Kdenlive using Mint Software Manager. It seemed promising at 1st look.
Okay, lets start editing.. dropped a video file, made some trims, transitions, looks good.. then.. BAM! main window DISAPPEARED!
After some troubleshooting, figured out that libmts and kde-runtime and kde-workspace is not installed and/or old version.
Solution
Remove current installed kdenlive and kdenlive-data from Software manager, then follow this commands:
sudo apt-get install kde-runtime  
sudo apt-get install kde-workspace-data  

..and reinstall via PPA w/ this following commands:
sudo add-apt-repository ppa:sunab/kdenlive-release  
sudo apt-get update  
sudo apt-get install kdenlive  

..run kdenlive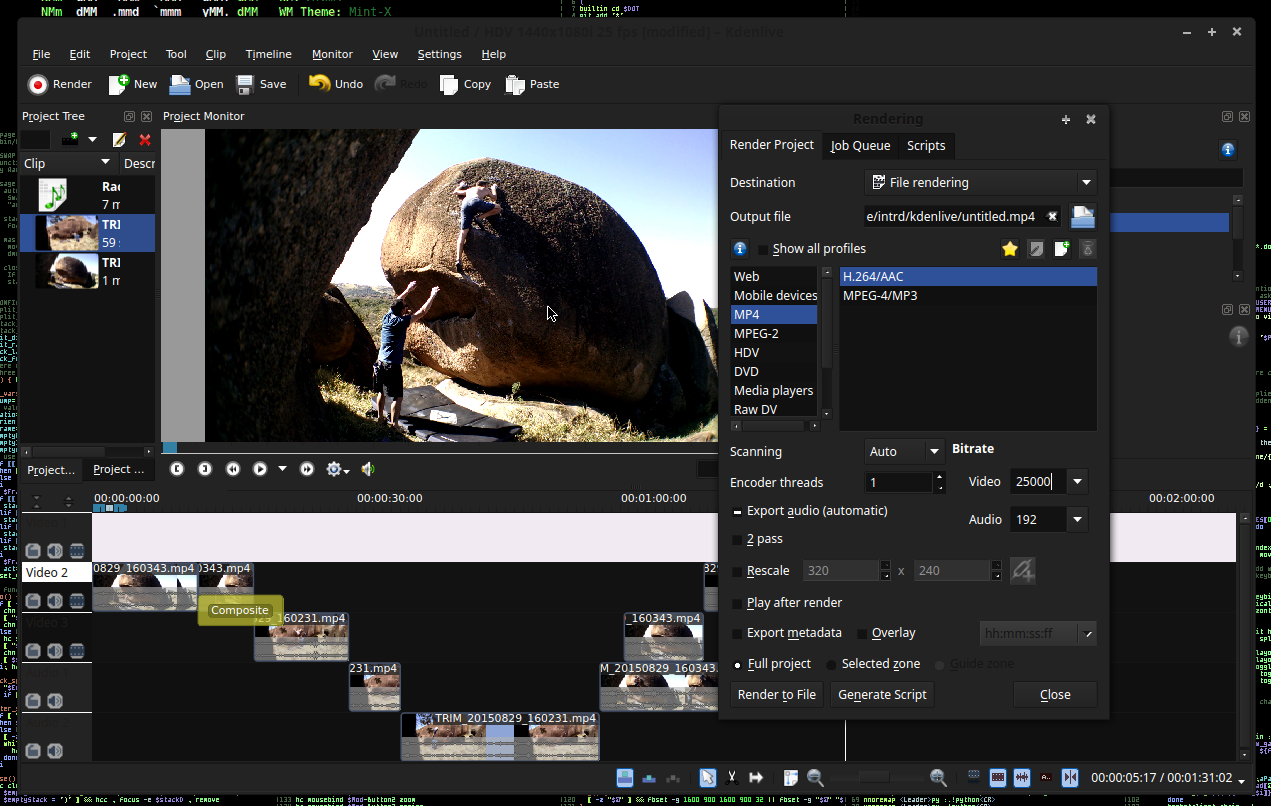 Done, Fully functional Kdenlive!
...ultra simple UI, lighning fast editing and encoding!
Who needs Adobe Premiere? (ง ͠° ͟ʖ ͡°)ง